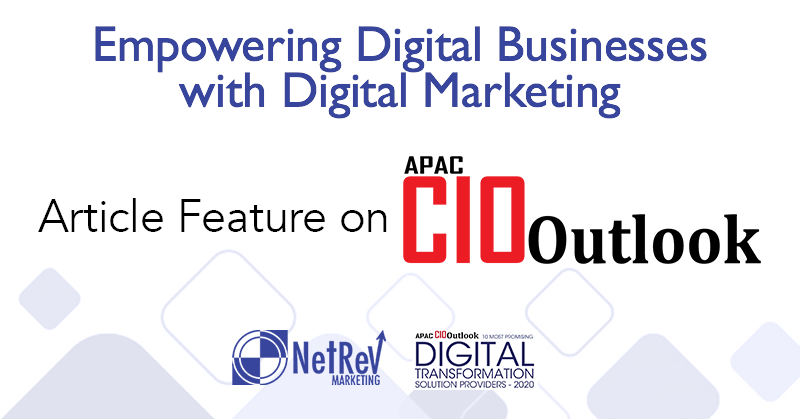 NetRev Marketing
NetRev Marketing is APAC CIO Outlook's Top 10 Digital Transformation Solutions Provider 2020
We are excited to share that we are the only Philippine company to be on this list. See our feature article here: Empowering Digital Businesses with Digital Marketing.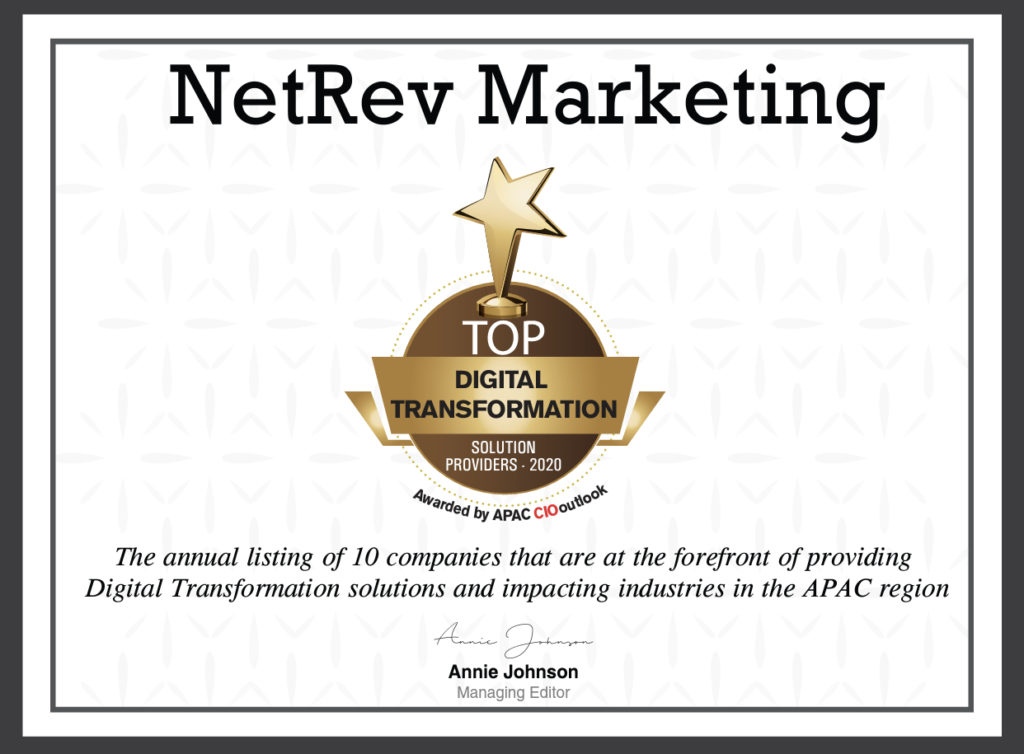 Here are the article screenshots: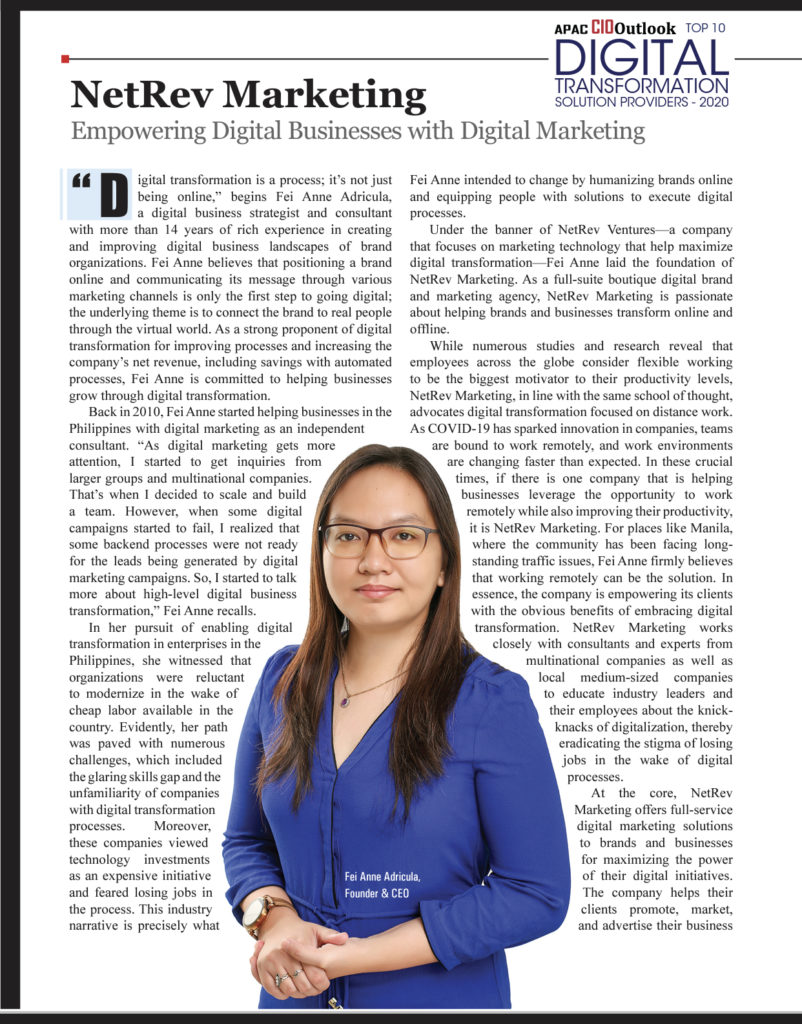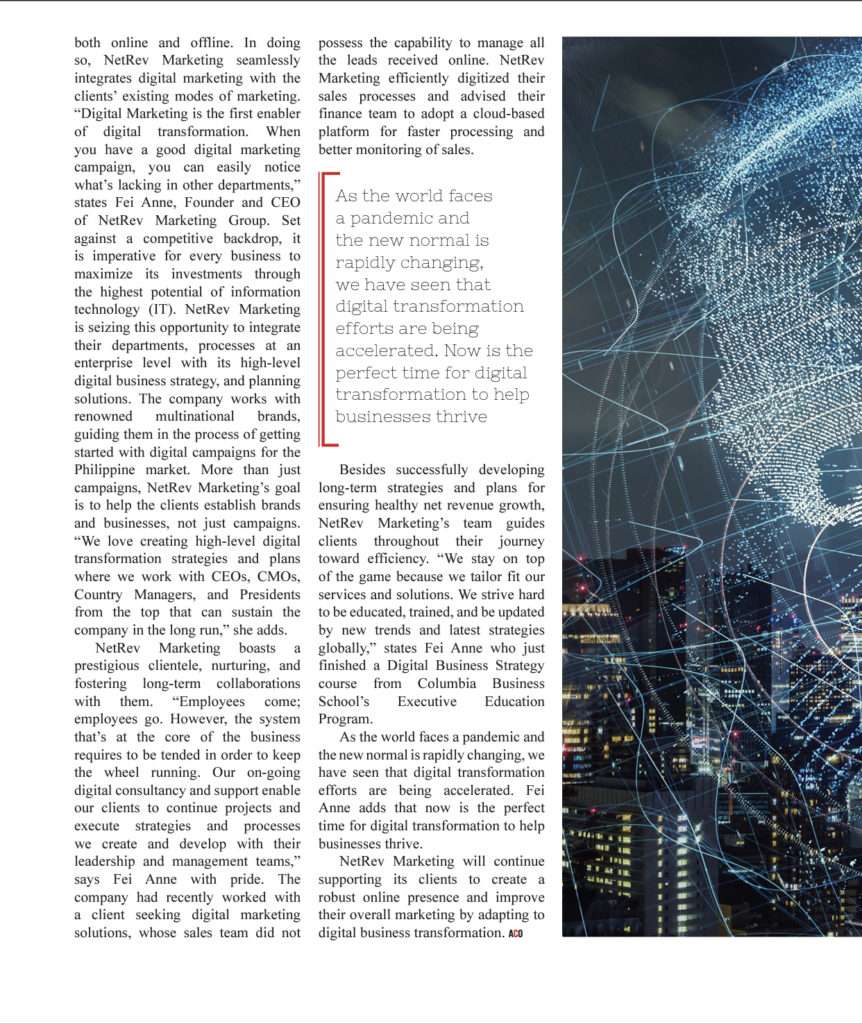 To read the article on APAC CIO Outlook page, click below:
Contact us today for a FREE CONSULTATION!