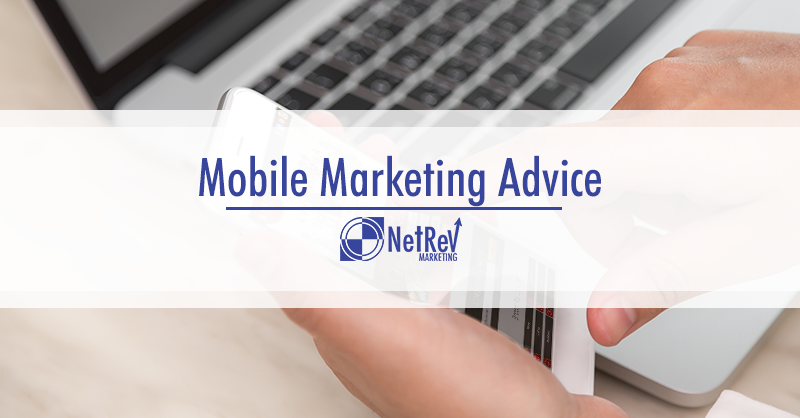 NetRev Marketing
Mobile Marketing Advice from an Expert Marketer
The Marketing Plan Handbook by Robert W. Bly shares 12 vital steps that you can do to achieve your marketing goals. The book is a great resource especially now that there is a clutter of ineffective marketing techniques all over the Internet. Let us put this one under the microscope and see what the book has to offer.
An experienced copywriter, Bly knows what works in mobile marketing and what does not. He suggests beginning a mobile marketing plan by asking the basic questions: "who, what, why, and how."
Who are your target audience?

Who will be captivated by your mobile content?

What are their tasks and needs?

What mobile marketing channels will you employ?

What style and tone would best captivate your audience?

Why do you need to provide the right information at the right time?

How can they access your content easily?

How can they benefit from your content?

How will you make your content fresh and likeable?

How will you make it shareable?
Asking these questions and looking for the right answers will lead to the creation of your mobile marketing foundations. Having a strong foundation will help you set SMART mobile marketing goals. SMART stands for specific, measurable, achievable, realistic, and timely.
Ready for Mobile Marketing?
Here is how you can set SMART marketing goals according to different mobile channels:
Website
You can set up a subdomain where users will be redirected once they visit your website from a mobile device. For instance, when a user visits a website from his mobile phone, the site will automatically detect that the source of inquiry is a mobile phone and thus redirects the user to a mobile-friendly version of the website.
A mobile site should load quickly. Surveys showed that mobile users consider slow loading time as a reason they prematurely leave a mobile website. To achieve this goal, site structure, responsive design, and Google Accelerated Mobile Pages are important factors to look into.
SMS and MMS messaging
95% of customers enrolled in your text messaging program open and read your messages within just three minutes of receiving them. There is no doubt SMS and MMS campaigns are valuable to mobile marketing strategies.
Some entrepreneurs and marketers however, have been led to believe that SMS and MMS message marketing is complicated and are hindered by strict regulations. The truth is that these regulations are in place to protect both businesses and consumers alike. Regulations make sure that consumers only receive relevant information and protects businesses from spam-related complaints.
NetRev Marketing has a branded SMS platform called TxtCustomers for your Mobile Marketing needs. We set up mobile marketing campaigns for businesses and drive leads and sales.
Mobile Applications
If you look at PlayStore or AppStore, you will see the wide array of mobile apps. There are educational apps, gaming apps, fitness and exercise apps, and navigation apps designed to make life more enjoyable and manageable. However, consumers are still looking for more and better apps to use.
This is a clear sign that marketers have the responsibility to create or increase brand awareness and customer loyalty to the company's app. How do you do that? You will need to provide users with apps that serve an important function or highly engaging and entertaining. One tried and tested marketing tactic is to offer the app for free while also enticing users to subscribe to a premium version which offers more and better features.
Mobile Coupons
Coupons are traditional marketing tools to entice customers to purchase items from businesses. However, not everyone is going to clip and carry pieces of paper wherever they go. Companies like Sephora, Target, and Olive Garden uses a modernized version. They send coupons to their customers via their mobile devices which they can then show to the cashier when they decide to redeem the offer.
Mobile Advertisements
While mobile marketing lets businesses interact with customers in a unique and interactive manner, it requires more creativity. Smaller screen sizes can be a bit limiting. Because of character limits, you need to have a creative imagination and take advantage of short messages. Your ads should be concise, easily understood, and effective.
Mobile advertisements are four to five times more effective than Internet ads, according to research. The most experienced marketers know that it is important to have a clear idea of consumer behavior in order to formulate effective mobile ads. You can do this simply by asking them through social media or surveys and analytics.
When establishing your own mobile marketing strategy, the first thing to consider is how it will provide benefits to the consumer. They will not consume contents that show how great your company is. They will be more interested with contents that explain how your product can help solve their problem or make their life better. Find out how you can best communicate this and stay consistent through all mobile channels.
Let us help you set up a Mobile Marketing campaign in the Philippines, call us today at (02) 669-2777 or text 0917-8564318 for more information.