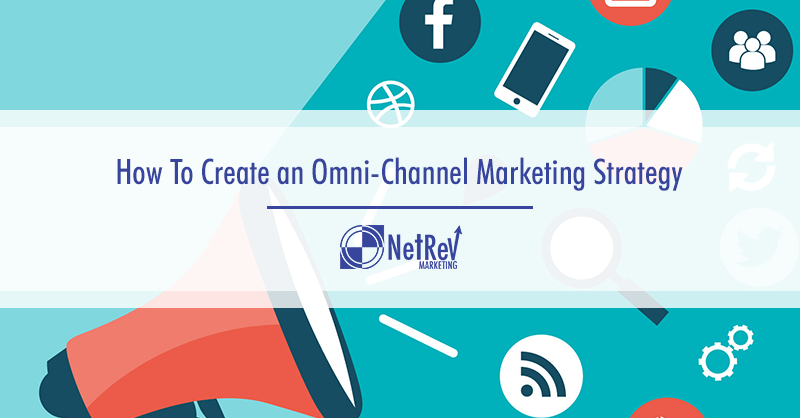 NetRev Marketing
Getting Started With Omni-Channel Marketing Strategy
Omni-channel marketing allows your business to deliver a uniform and straightforward brand experience across all channels and devices that the modern customer uses. For example, customers browse your website using their cell phones. One of them finds a dress she likes, adds it to her shopping cart but gets distracted with something else before completing the buying process.
The customer forgets the dress until she browses through Facebook using her iPad. She sees your ad of the same dress in her newsfeed and she's reminded of her abandoned shopping cart. She then visits your website to check out. Just then her iPad's battery dies. She fires up her laptop and goes to your website and a couple of clicks later, she makes the purchase.
That's how modern customers shop these days. They use several synchronized devices and channels. They even shop online and offline simultaneously. This is a process called webrooming where the consumer does research about a product online before buying the item from a brick-and-mortar store.
The opposite also happens. When a consumer goes to a physical store to buy a specific product and finds that it is unavailable, he will look for the item online, buys it, and have it delivered to his doorstep.
To keep up with this current shopping trend, businesses must have an omni-channel marketing strategy in place. This is how to get started:
Forget the traditional mindset.
A lot has changed and the business world isn't immune to such changes. Keeping a tight grip on outdated methods and traditional techniques will not get you ahead of the pack. You need to personalize each customer experience with your brand.
Know your customers' persona.
Your marketing department must create a unified and organized buyer persona. This will make it easier for your company to craft a delightful customer experience. To do this, you need to ask the right questions about your target customers. There are tools and technology that you can use to collect and analyze data about your buyer persona.
Be where your customers are.
Now that you know your customers are darting from one device to another, you need to be present in all channels to give them a satisfying customer experience. Your email, social media, video chat, and text messaging channels should coordinate with each other and should be easily accessible for your customers.
Take advantage of data.
Before you can start an omni-channel marketing strategy, you need to have specific strategies for harnessing data. This enables you to gain actionable insights from the information that's coming from all areas of your business.
The buyer's journey is growing more complicated as technology becomes more advanced and nuances change. Now that consumers are in charge, brands have no choice but to find ways to delight them. And to do that, you need to get started with omni-channel marketing.