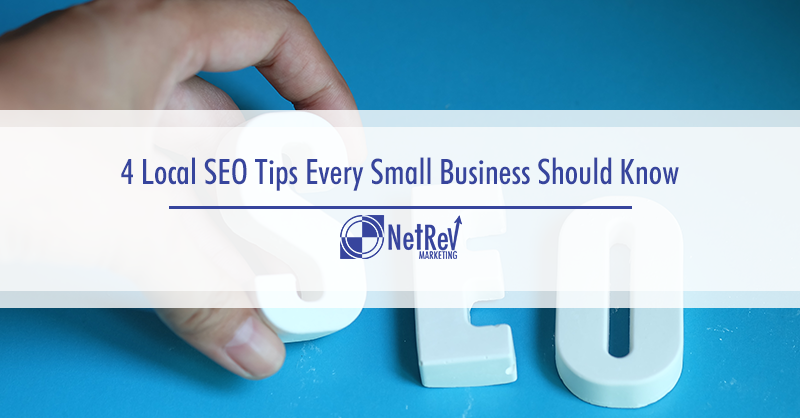 Every business owner wants their website to get the top rank on Google search results. But make no mistake: getting and maintaining the top rank on search engine results requires a lot of hard work. Where there is difficulty, however, opportunity follows. If you are a small business owner who wants to increase your local customer base, here are four SEO tips you need to know.
Tip Number One: Keyword Research
Graphics, audio clips, and videos help make the website attractive but are not what search engines "see" in your website. Search engines recognize websites by keywords. Learn which keywords are the most relevant to your business and use them. There are free keyword planners you can find online to help with your research.
Keyword research will help you identify which words or phrases will make search engines recognize your business better. Keywords should describe what you do and where you do it. Moreover, keyword research helps you identify what your target customers are typing into search bars when they are looking for products or services similar to what you offer.
Tip Number Two: Use a SCHEMA
SCHEMA, or structured data, is a form of HTML code that is used by search engines to identify important information from your business' website. SCHEMA allows search engines to determine your business name, contact information, and base location. SCHEMA is helpful for local businesses because all search engines read its content.
Tip Number Three: Keep the Content Coming
While there has already been much said about the importance of blogging, it must be stressed that you need to regularly post content on your website so that search engines find you.
WordPress is a popular blog platform for many businesses today. With its easy-to-use tools, you do not have to be a tech genius to post and edit content on a regular basis. Most local business owners are advised to have a blog separate from their website to maximize marketing opportunities.
Look for blog platforms that automatically schedule social media and blog posts based on when your target audience is most likely to see them. These online tools allow you to automatically re-post content, if need be. Although it could take a few months to gather readers and followers, the effort will be well worth it.
Tip Number Four: Use Your Website's Footer
The blank space (footer) at the bottom of your website is one of the most underused tools when it comes to increasing the number of visitors to your website.
Your website's footer can be used to hold HTML codes that are usually found at the top (header) of your website. Having a lot of HTML code on the header slows the loading of your site. Visitors lose interest in websites that take a long time to load. The faster a website loads or opens, the more visitors will come and the higher the site will rank in search engine results.
Learning about and using all four of these local SEO tips can help increase your website's visibility and ranking. While progress may take a few months, do not lose focus. The continued effort will result in an increased number of new customers and profit for your business.
If you are looking for an SEO company in the Philippines, you have come to the right place! Contact us for your SEO needs, click here.