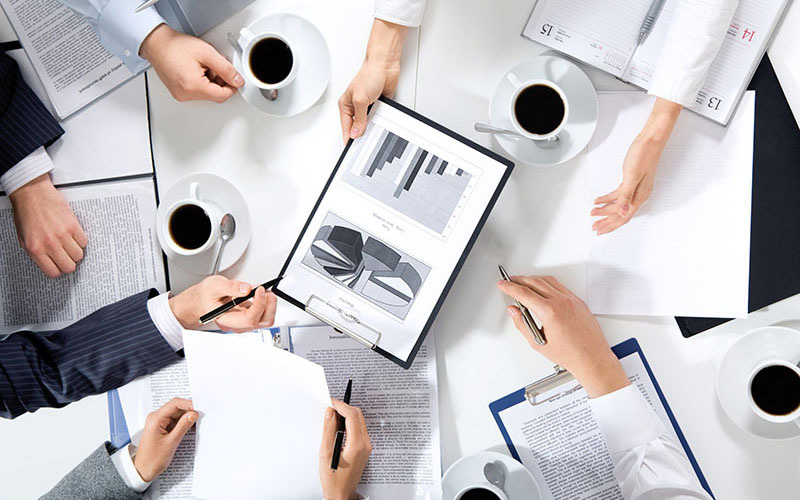 NetRev Marketing
Reasons Why Your Restaurant Needs a Website
The modern business must have a Web presence that communicates its brand and basic information to target audiences. Despite the fact that 89% of Internet users research restaurants online, thousands of restaurants still have little or no online presence. It's essential that restaurants develop and maintain a basic website. You may say that your business does not need a website, that it's too expensive or you don't have time to create or maintain it. But when the purpose of a website is to deliver value to your customers, who in turn generate business, a website is essential. In the same way you satisfy customers when they visit your restaurant, you should satisfy their informational needs online. For the restaurant owner or manager, there are many benefits of having a website. Here are a few:
1. To generate awareness, exposure and extend your brand. Your website lets people know who you are and gives potential customers a feel for your restaurant, menu and atmosphere. You also have the opportunity to demonstrate to customers why your restaurant is the right choice for them. Remember, first impressions count. A smart, interactive, engaging design will help you convey the professional-yet-appealing image you want.
You have options when it comes to creating a website. The most efficient choice is to find a single provider who can handle everything from domain registration and renewal to hosting, site design, development and maintenance. Be sure to ask them if they use search Engine Optimization best practices when they build their sites and if they will help improve the search results placement of your site once it launches.
2. To provide basic information such as hours of operation, payment methods, and location. While you most likely aren't available 24 hours a day to answer these questions, your website, aka your 'virtual storefront,' is always there to address visitors' questions.
3. To enhance your competitive advantage. There is a good chance that other restaurants in your area have websites and are luring your potential business because they can be found more quickly. Many potential customers like to "comparison shop," researching several restaurants online before making a decision about where to eat. Without a web presence, your restaurant may no longer be considered an option for them. You may also miss out on being listed in local online directories that feature your competitors. Before building your website, it is a good idea to check out what your competitors are doing online. It's a great way to get inspiration and ideas and think about ways that you can differentiate yourself.
4. To improve internal efficiency and customer service. Does your staff repeatedly get bombarded by the same requests over and over again? A great way to cut down on time spent fielding issues is to publicize that information on your website. Rather than having a potential customer call for driving directions to your restaurant, they can be downloaded by the customer from your website, saving time and hassle for both your staff and the customer.
5. To promote products or services. Many restaurants offer products or catering services in addition to their general restaurant operations. But many of your customers don't know this! Assign prominent areas of your website to address the full breadth of your restaurant's offerings and you will build greater awareness and generate more business.
6. To publish timely content such as events or promotions. What do customers love? They love a good deal or promotion. When you publish simple promotions, such as a downloadable coupon on your website, it keeps your restaurant at the top of your customers mind, and keeps them coming back.
7. To serve the press. In addition to serving customers, your website functions as a public relations tool. With tight press deadlines, media professionals writing about your restaurant need things like high-quality imagery and text about your restaurant. By making this information available on your website, you can make lives easier for the press and increase your chances of free media publicity.
8. To build a relationship with customers. A website is a great place for capturing customer feedback through comments and surveys. In addition, a clean website with regularly updated content and promotions is a place where customers return again and again – just like they will return to your restaurant. You can cultivate and maintain a one-on-one trusting relationship by publishing a regular email newsletter that offers unique, interesting content and special deals to your subscribers.
9. To save you money. Having an online presence 24 hours a day is less expensive than printed advertising, TV Spots, mailers and nearly any other form of promotion. And unlike the aforementioned materials, websites can be updated as often as you like. The only type of promotion you'll need once your website is launched is…promoting your website!
10. To increase your business. Despite economic difficulties, customers still are going out to eat. They are just being more careful and analytical in their restaurant selection.
As you may realize, a website is not something that you simply publish online and then ignore for several years. The Internet is ever-evolving and new opportunities, from online and mobile ordering to more sophisticated marketing ideas come up almost daily that can benefit your business. It will benefit you in the long run to invest in your restaurant's online presence and keep tabs on innovations and trends in restaurant website design.
Need help in Digital Marketing for Restaurants? Contact us today!
We also have a Restaurant listing website to help you find new customers through our network! It's called RestoHunt.Mobi. Click here for more details.