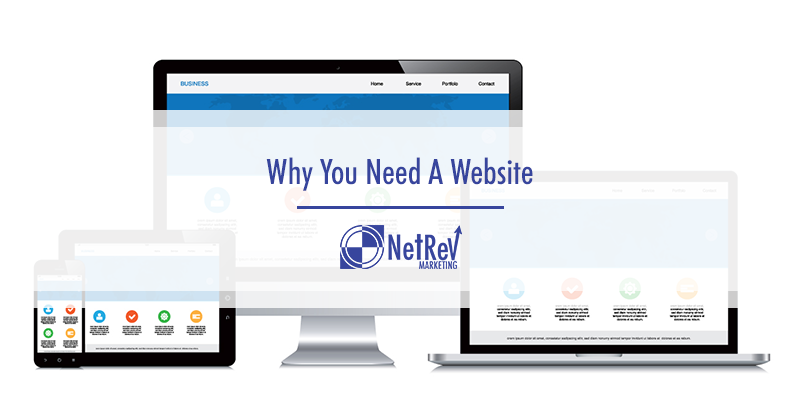 NetRev Marketing
Why You Need a Website
Whether you are a business owner, a freelance professional, or a creative individual you already know that having a website can open doors to lots of good things. These days, consumers expect producers to have an online presence. Without a website, businesses are deemed less trustworthy by most people. This is the most obvious reasons you need a website right now. There are many other reasons including the following:
It's the most affordable way to advertise your product or services. With a simple website showing off your portfolio, you can reach an international audience. Having a website beats any traditional medium like newspapers and flyers especially now that technology has made it possible for customers to access your website on the go through their mobile phones and tablets.
It provides round-the-clock customer service. Your website is actively doing its job even while you sleep. Customers have access to relevant information about your business while you are enjoying a good book by the beach somewhere in the Bahamas. Providing them with email, live chat, and telephone service option will keep their minds at ease knowing they can easily reach you whenever needed.
It can be an excellent tool for you to show your expertise in your field. Having a blog in your website can improve your reputation as an industry influencer. According to HubSpot, blogs are the 5th most trusted source of information online.
If you are using the internet to reach your target market, chances are your best competitors are doing the same. Your customers are sifting through lots of similar businesses. They go online to weed out bad businesses from the good ones. Having a business website lets these consumers know about your presence and your ability to provide what they need.
If you need Website Design and Development in Manila, we design high quality custom websites as well as affordable theme websites for businesses who are on a budget. Call us for more details: (02) 669-2777 or 0917-8464318, you may also email us at info@netrev.marketing.