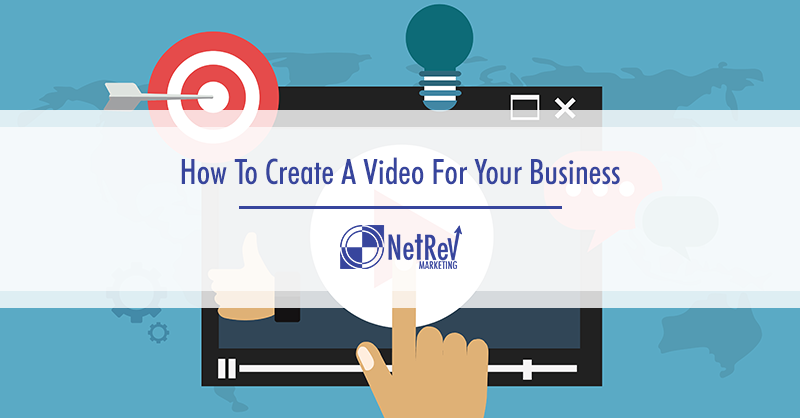 NetRev Marketing
How To Create A Video For Your Business
Videos help persuade 73% of the population to purchase a product or hire a service. If that does not convince you to start upping your video marketing techniques, maybe this will:
YouTube, the leading video sharing website in the world processes 3 billion searches per month. It's bigger than other search engines like Bing and Yahoo!
Now that you are convinced, here are a few tips that will help you create winning videos for your business:
1. Keep the special effects at a minimum. You will need your viewers to focus on the message that your video wishes to convey. You don't need complex software and mad skills to produce a viral video. You only need iMovie or Windows Movie Maker to add titles, merge different video files, and add simple tweaks.
2. Make it authentic and interesting. Viewers nowadays are tired of commercially produced videos. They are looking for content that is real and relatable. This is why homemade YouTube videos usually get more views than overproduced product advertisements.
3. Keep it short. Your video should not be longer than 3 minutes. Netizens are bombarded with too many choices that their attention spans have become shorter than ever. Make sure that they watch at least half of your video. The ideal video length is thirty seconds to 2 minutes. If you have a long story to tell, consider turning it into a mini-series.
4. Transcribe your videos.SpeechPad will only cost you $1.00 per minute. It will give you an almost perfect transcript of your business videos. This will help Google index your text as it recognizes relevant content through your video transcripts. Additionally, you will be able to give your visitors the option to watch or read the content.
5. Only use royalty-free music. Most businesses overlook this factor which leads to horrendous legal issues. Look for royalty-free music at Looperman.com or MusicLoops.com.
Creating a video for your business is easier than you might think. All you need is a simple video camera or even just an iPhone. However, the above tips should be kept in mind when producing videos for business purposes.
Do you want to create a video marketing campaign? Call us today at (02) 669-2777 or email us at info@netrev.marketing to get started.